Hi, I'm kittyb90, and this is The Gray Room.
On October 8th, 2002 I started this site as a place to house my fan fiction now that fanfiction.net no longer accepts NC-17 submissions. You will also find my blog, some kickass links, three amazing stories by Syn, and some of my original fiction. I hope you enjoy the site. Let me know if you have any problems.
You can also find my stories here, and there's a handy little review form there so you can tell me if you like my stuff. :-) I love, love, love reviews.
Oh, and Mom and Dad? If you've stumbled across this site and you're thinking, "Aw, our baby girl has her own website!" and getting all sentimental - run away now. Within this site I swear and talk about sex and all kinds of stuff I'm sure you like to pretend I know nothing about. So for the sake of your sanity and to keep me from being embarrassed every time I see you, please go no further. If you feel you must go further, then let us never speak of it. Love you!
*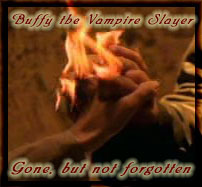 Thanks for seven wonderful years. May your flame burn strong forever.
- - Updates - -
09/27/04 -Oh my GOD! I finally updated! You can find the new chapter of Living in Sin right here. Thanks for your patience; hope everyone is still reading.
11/24/03 -Just a brief note to let everyone know that I haven't abandoned the site. I've just been very busy with real life stuff.
9/18/03 -Added the first chapter of a new story called World in My Eyes.
Sign my guestbook View my guestbook